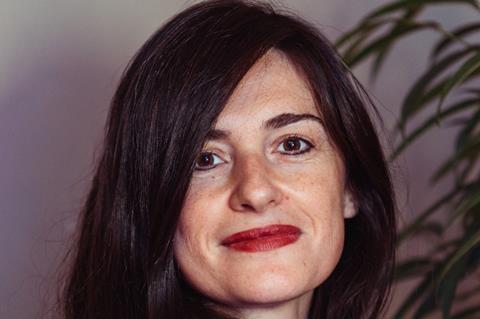 Geneva's largest digital market (GDM) is happening this week, bringing together groundbreaking creators and technologies with mainstream filmmakers looking to keep up to date with the latest innovations in the field.
The 10e edition of the Geneva International Film Festival (GIFF) industry platform takes place from November 7 to 11 as a hybrid event for the second consecutive year – reflecting the fallout from the Covid-19 pandemic – by highlighting the focus on virtual, augmented and extended reality (XR) storytelling.
"The big difference this year is that we have a more balanced geographic representation from across Europe and beyond," says Paola Gazzani Marinelli, who has been in charge of digital and professional programs since the birth of GDM in 2014. "Last year , it was always a "Covid, not Covid" time and I can't wait for people to come in person to see our studio, see people on location and in person. A lot of people are coming from Finland, Denmark and Norway this year.
As one of the first film festivals to shine a spotlight on immersive cinema, GDM brings the industry together to reflect on the latest trends in this area and provide a platform for new and upcoming titles from Europe,… Asia and North America.
Leading creators in the field will be in town, including Taiwanese director Jimmy Cheng, Brazilian artist, creator, developer, director and writer Lucas Rizzotto, Iranian XR creator Arash Akbari, and Michaela Ternasky-Holland, head of XR at the famous American company Games for Change.
One of GDM's flagship events is the XR Coproduction Session of 15 European projects in development or pre-production looking for co-production partners. "We have projects in Italy, projects in Portugal, projects in Lithuania among others and I'm pretty happy with that," says Marinelli.
Titles include Kvold man, by Danish-American designer Dane Christensen. A co-production between Denmark, Iceland and Hungary, the development project is presented as a playful mobile AR documentary inspired by Icelandic folklore.
Another field is Mylings, a VR experience based on Scandinavian folk beliefs designed to warn women against having children out of wedlock. Swedish director, producer and writer Uta Arning expands on the early 19th century Swedish-German production about a teenage mother's daughter who turns into a "myling" creature after being abandoned in the woods.
Portugal-Brazil co-production Queer Utopia, developed by Brazilian director Lui Avallos, details the story of a 70-year-old queer man who attempts to revisit intimate and conflicting memories from his past to recall feelings of danger, pleasure and shame.
And Lithuanian designer Tomas Tamosaitis presents eyes of shamea French, Slovenian and Lithuanian project about a troubled fourteen-year-old girl.
"We are now in a period where artists really have the knowledge and a certain maturity to work with this medium," notes Marinelli of GDM. "The development-stage projects chosen to participate are already good."
The Swiss Interactive Sessions, showcasing 10 local digital productions to international programmers and curators, will run alongside the XR Coproduction Session.
When virtual reality meets cinema
"Filmmakers need to know more about how to create virtual reality works. They need to be more open to dialogue with people on the game developer side, 3D unit developer people, others," Marinelli suggests. "International filmmakers should know that to create a VR work, it's not just the filmmaker, it's a very large team behind each work."
GDM organizes several conferences and round tables during the five days. 'VP Toolkit for film professionals', is produced by Sten-Kristian Saluveer, GDM content consultant and director of Cannes NEXT and Marche du Film and Accelerate. Panelists include award-winning Norwegian director and cinematographer Jannicke Mikkelsen, who specializes in fringe technology and next-gen film production. Mikkelsen's work spans virtual production, remote production, virtual cinematography, live broadcast, 3D stereography, virtual reality (VR), augmented reality (AR), brain-computer interface (BCI) . His immersive and recent credits include virtual cinematographer on augenschein Production's space thriller Stowaway with Anna Kendrick.
She will be joined by Patrick Morris, director and co-founder of the Appia agency based in Paris and Barcelona, ​​specialist in LED screen shooting and responsible for the virtual production of more than 40 shoots, veteran Nordisk Film Shortcut VFX Martin Madsen of Denmark, whose credits include Only God forgives, and the British Louisa Bremner, consultant in virtual production supervision at Lux Machina. Bremner's credits include films and television projects such as Dragon House, Matrix 4 and Death on the Nile.
Other discussions will focus on cryptocurrencies and public-private funding models, the "gamification" of cinema, and how to shoot a movie in the metaverse – all while examining what the metaverse really is.
Among the participating experts are Laura Olin, based in Helsinki, COO of the main European virtual studio ZOAN and founder of Cornerstone.land Baptiste Planche, head of fiction at the Swiss broadcaster SRF, and the Finn Mikko Kodisoja, founder and CEO of the company of Fireframe Studios virtual production.
A keynote from BetaSeries CEO Remi Tereszkiewicz will examine how TV shows are used by SVOD and AVOD players to attract, retain and monetize their audience.
In addition, the GDM's Digital Night will actually bring together more than 400 XR creators, while the Foundation for Digital Creation will present the first results of a study on Swiss digital creation on the same day and outline its plans for the future.
The Geneva International Film Festival runs until November 13.