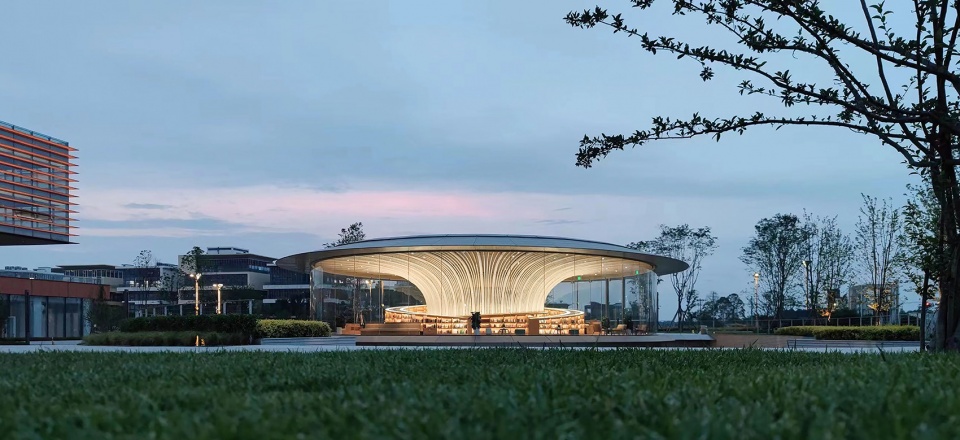 Designed by the Southwest China Architectural Design and Research Institute, Zhiye Library is a landmark located next to the Financial Creative Center in the Eastern New Area of ​​Chengdu City, South China Province. Sichuan, China.
The library has a minimalist structure where art, reading and life intertwine with culture and society. The idea of ​​the library advocates "reading for all" where people can read and meet.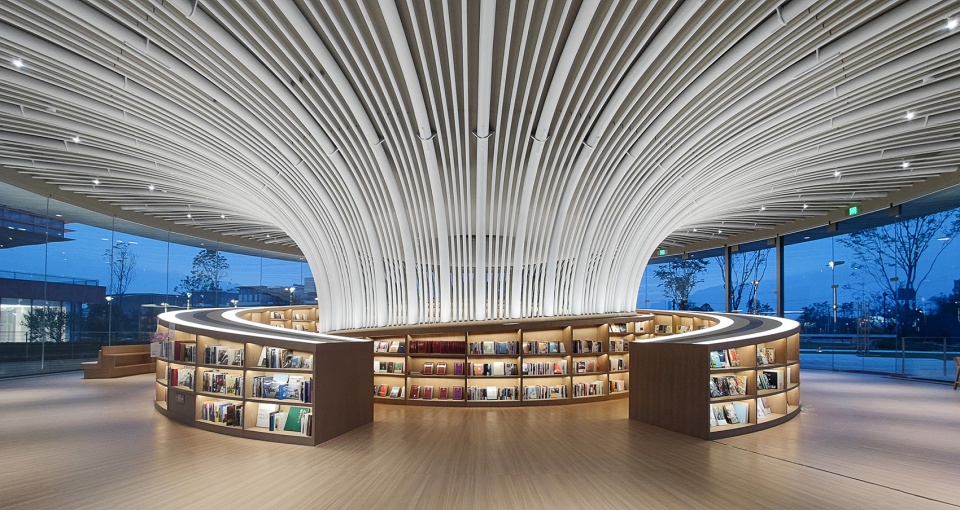 The main columnless structure with an atrium in the center is a steel truss system. Truss rope system used with 40 circular steel tubes.
The structure's drainage system and the electrical system are all placed in stainless steel tubes. Curved glasses are used as a curtain wall system. It creates a connection between indoors and outdoors and a strong visual link with the surrounding landscape.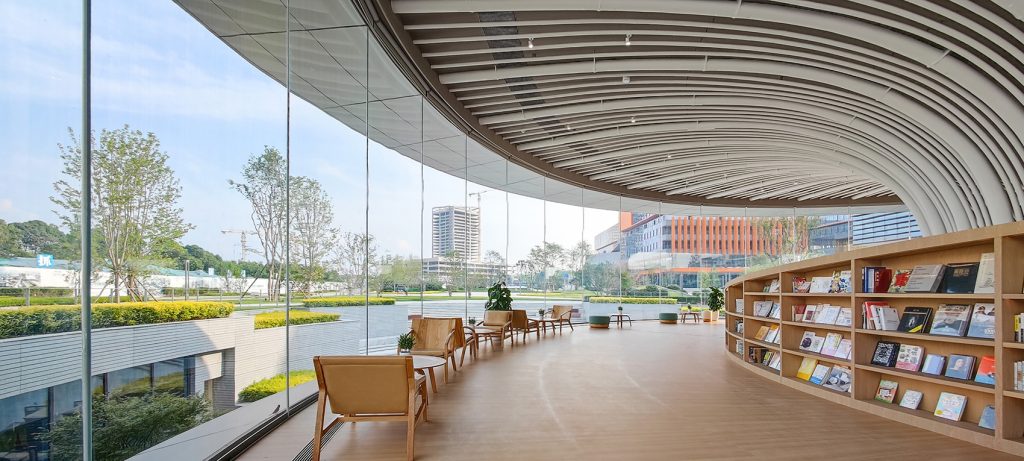 The edgeless space is also an abstract representation of "Knowledge is limitless, life is limitless", and the name Zhiye comes from "The Analects of Confucius". The design concept aimed to give visitors a space to sit and read.
The main structure includes 40 full-height, frameless, highly transparent curved glasses. The glass wall adopts ground support for the structure and reduces structural stress.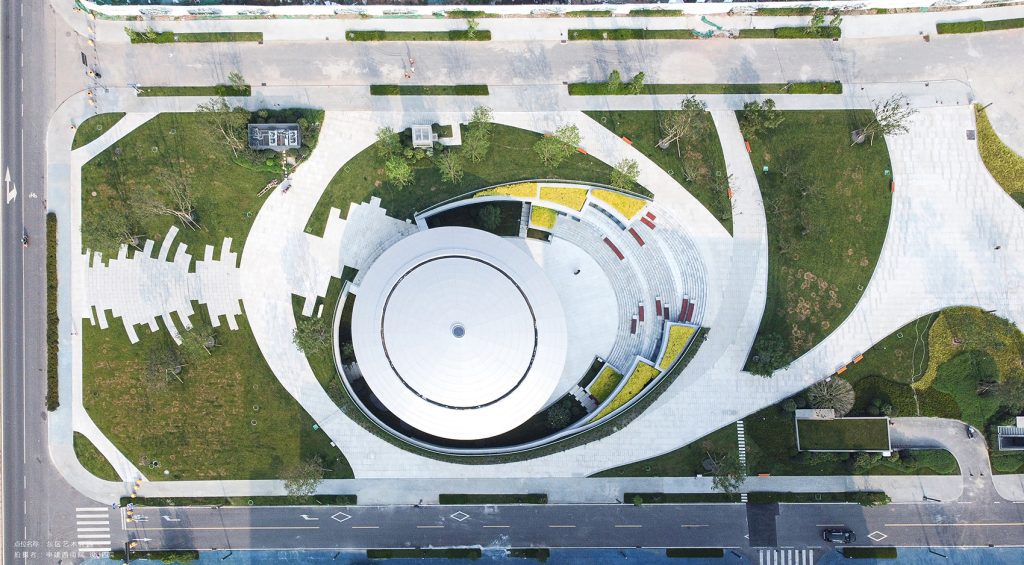 The roof is made of a silver gray aluminum plate and a custom profile in the shape of an arc with a radius of 25 mm.
The library has two different floor designs and the circle design connects the two floors. The details of the interior decoration create a warm and rich atmosphere.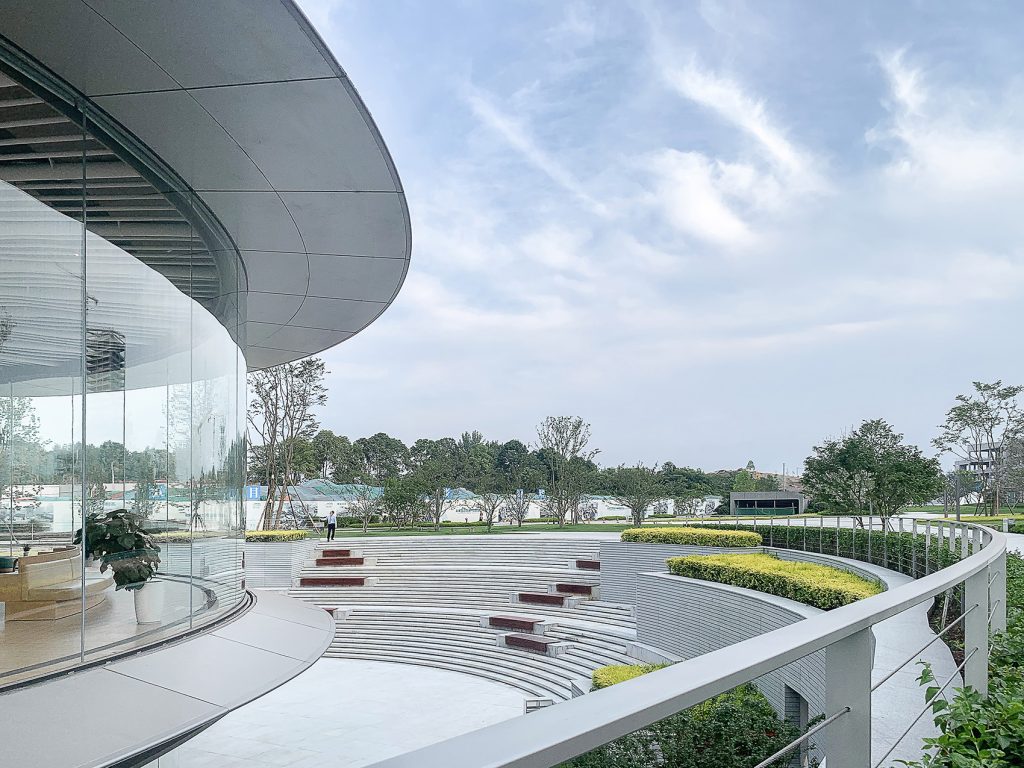 The center of the structure has an atrium allowing readers to meditate and concentrate. The circular skylight with a diameter of 1.8 meters is at the top of the room. Also, the area has a water facility created by 120 water curtains. The atrium design combines natural sound and light to form a mysterious space.
The library wasn't just for reading, buying books, or having coffee. It has an amphitheater. The design also aims to be a public space for cultural exchange. The amphitheater will host various exhibitions, shows and other activities on ecology, innovation, etc.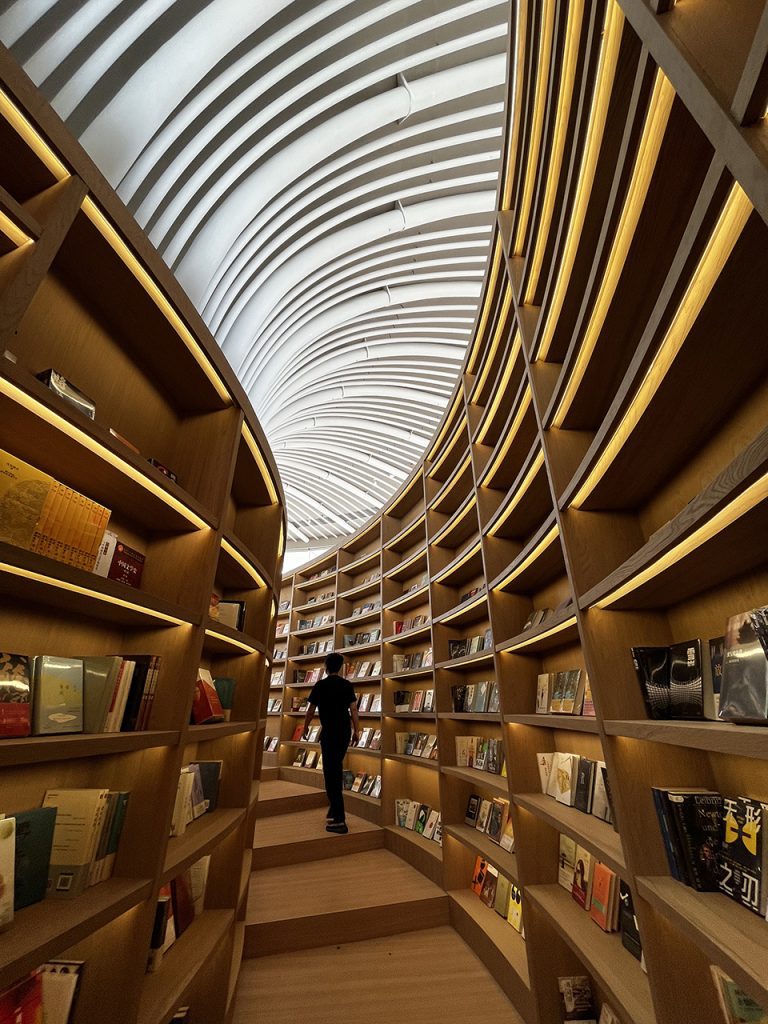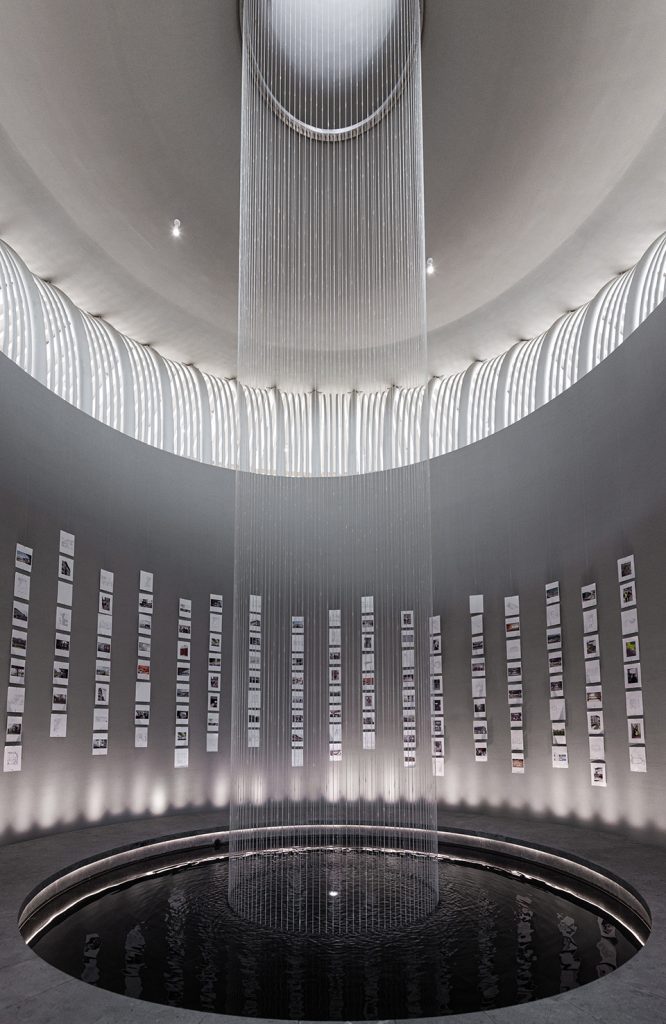 Project Information
building unit: Chengdu East Group Co., Ltd.
Design unit: China Southwest Architectural Design and Research Institute Co., Ltd.
Year of completion: June 2022
Design lead: Long Yanjun
Architects: Long Yanjun, Liu Yu, Yang Mingyu
Structural advice: Lu Ting, Lou Shuyang
Curtain wall advice: Yin Bingli, Mo Hongmei
Location: East New District, Chengdu City, Sichuan Province
building area: 1643 m²
Cooperation Unit: Chengdu Architectural Design and Research Institute Co., Ltd.
Interior design : Zhang Can, Li Wenting, Deng Yu (Sichuan Chuangshida Architectural Decoration Design Co., Ltd.)
Landscaping: Wen Nan, Liu Lingli (Sichuan Rongbai Landscape Planning and Design Co., Ltd.)