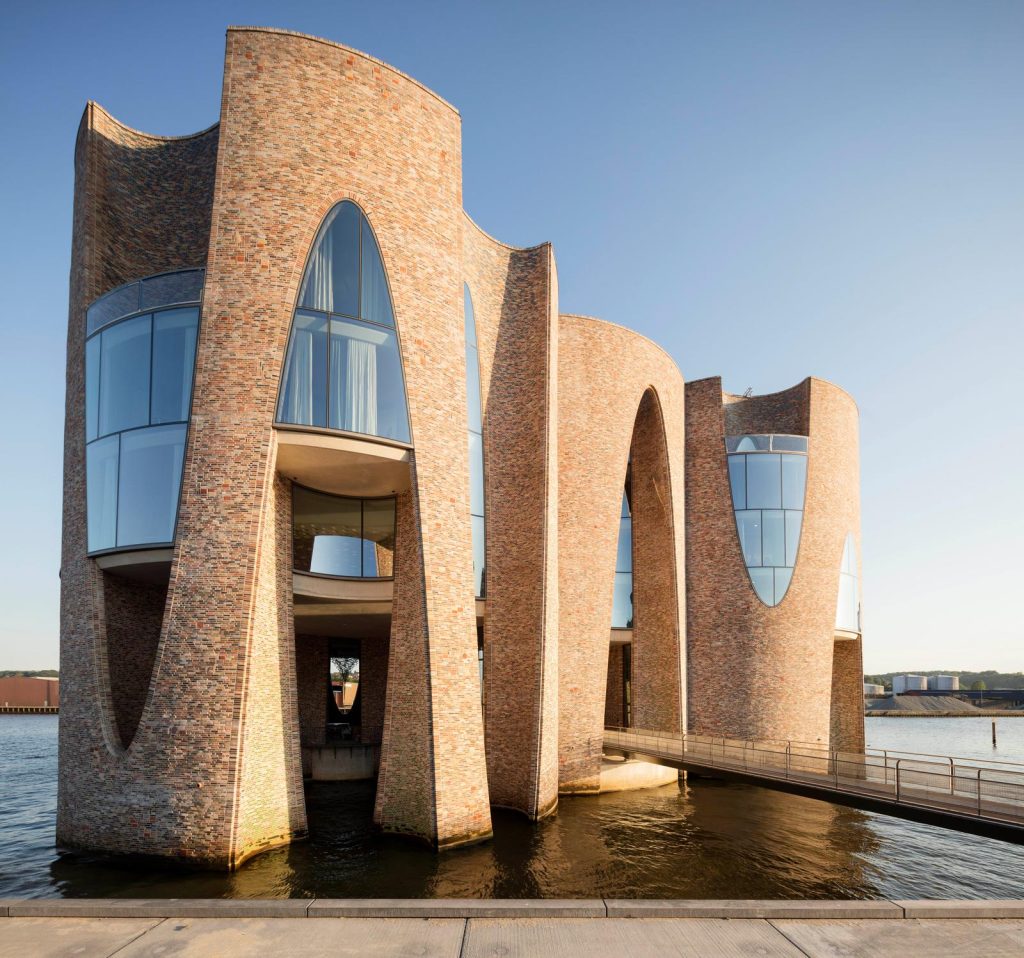 Fjordenhus is the first building by Icelandic-Danish artist, known for large-scale sculpture and installation art, Olafur Eliasson. Resembling a floating castle in Denmark's Vejle Fjord, Eliasson designed the building with partner architect Sebastian Behman. Fjordenhus, which will be used as the company's office building, is called KIRK KAPITAL.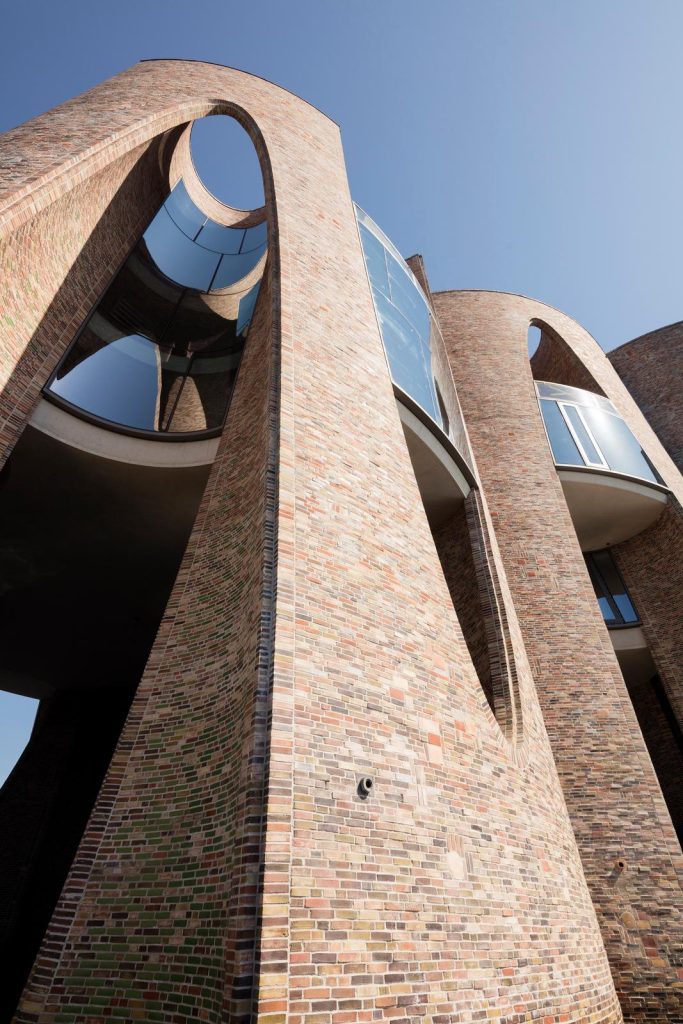 Eliasson's design is connected to the land part of the city by a bridge and to the port part by an underground passage. The pedestrian walkway connects visitors to the building from the ground floor. This part offers a view of the entire port. The building has a 3-storey office and two floors open to the public.
Fjordenhus is part of the Vejle Port Master Plan which includes infill areas, residential areas, new landscape areas and a large plaza. Eliasson's field contribution to the master plan, which progressed with contributions from a company called Kirk Kapital, was an office building.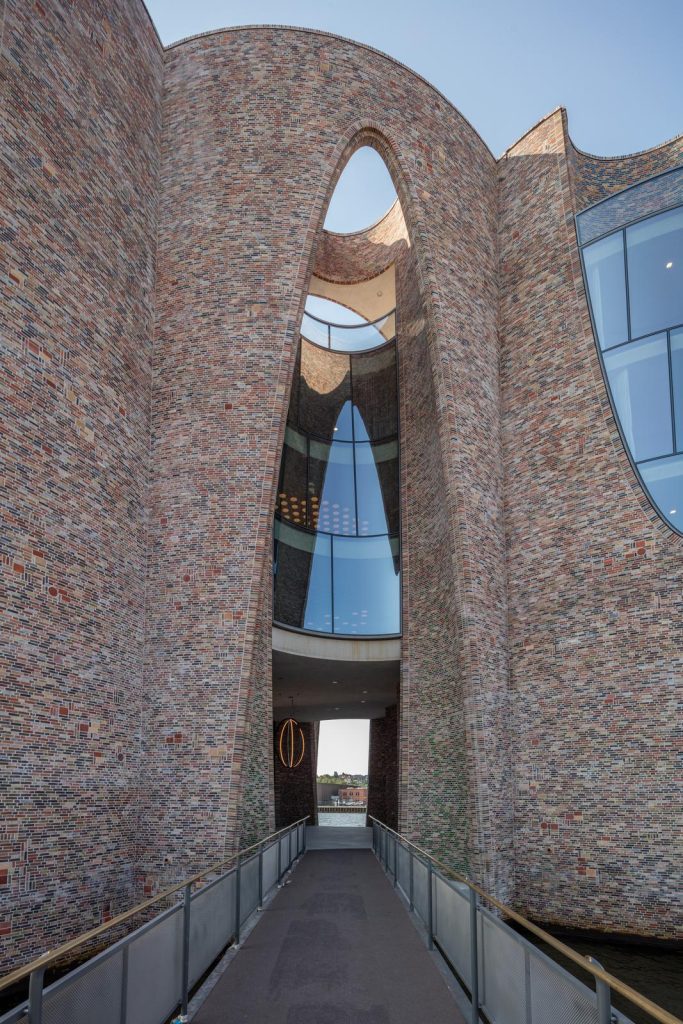 The public space designed for Fjordenhus is planned as a continuation of the square designed as part of the masterplan. The last point of the route, designed as a promenade stretching from the city center to the fjord, is the ground floor of the building. Eliasson and his team continued their design processes to become a new symbol of the port and of the whole city. This is one of the reasons for the unique and striking shape of the building.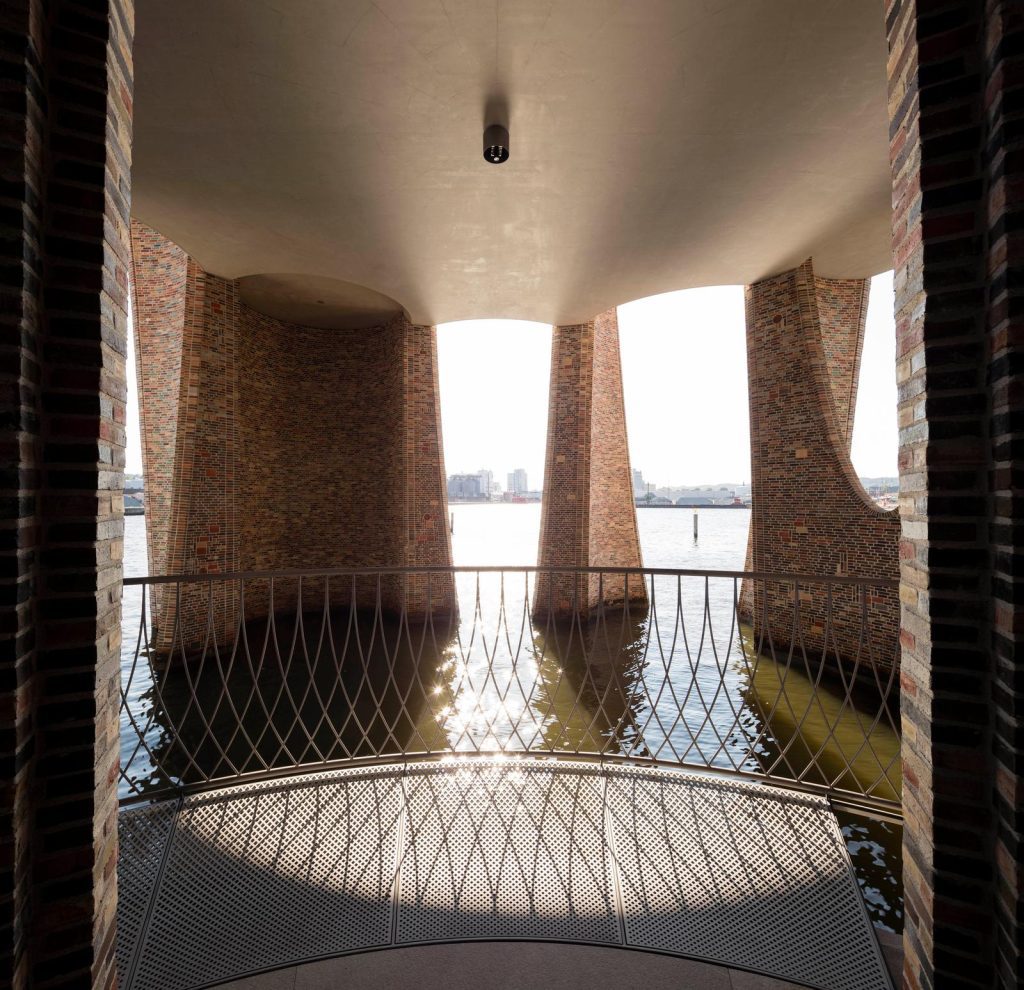 4 intersecting circles form the geometric shape of Fjordenhus. All these masses, which are then raised and cylindrical, are sculpted. The cavities create a circular curve at one end of the masses and an elliptical fold at the other. The 4-cavity cylinder has openings covered with glass in places. The openings are also arc-shaped discharges from the mass.
Each exterior has a brick layout in different combinations. The bricks of the facades are coordinated according to the amount of light that the facade will receive. For example, the blue glass blocks are mostly near the floor of the structure; blue bricks are used at their tops. Inside, the destination of the room determines the coordination of the bricks of the facades.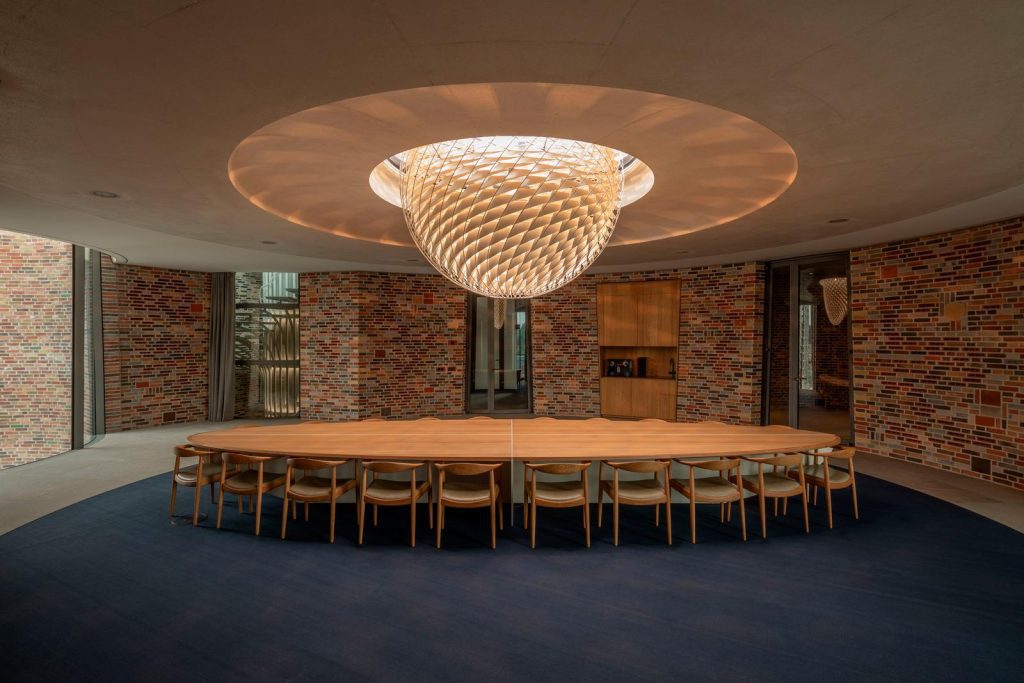 Some of the bricks used inside are perforated: they were chosen to ensure the ventilation of the structure and the quality of the temperature.
All furnishings in Fjordenhus, which include meeting rooms, board units, dining room and roof terrace, were designed by Eliasson. The artist sees the building as a large-scale transfer of the experience gained from numerous works and installations for himself and the studio.
Fjordenhus is the first solo design from Studio Olafur Eliasson, which previously participated in the 2007 Serpentine Pavilion and Harpa Concert Hall projects.
Project Information
Architects: Studio Olafur Eliasson and Sebastian Behmann
Location: Vejle, Denmark
Year: 2009-2018
Manufacturers: HAVER & BOECKER, Kinnasand, Waagner-Biro Stahlbau AG
Engineering: COWI
Project Manager: Flemming Hoff Jakobsen, Hundsbaek & Henriksen
Acoustic engineering: Gade & Mortensen Acoustics
Environmental genius: Transsolar Energietechnik GmbH
Landscape architect: Vogt Landscape
Consulting engineer: ArtEngineering GmbH
Artist: Olafur Eliasson
Design team: VOG
Project architect: Caspar Teichgraber
local architect: Architecture by Lundgaard & Tranberg
Customer: Capital of the Church
Administrator: Jørn Andreasen, Hundsbaek & Henriksen
Technical supervision: Hundsbaek & Henriksen
Fire advice: Hundsbaek & Henriksen
Security: Eggersen Environment & Safety APS
Photography:Anders Sune Berg